THE PCS-3001 PIN HOLE DETECTOR IS PROVIDES AN IN LINE NON-CONTACT SEAL INSPECTION SYSTEM.
The PinHole Detector is invaluable to ensure packaging quality of any sealed package, in order to achieve expected shelf life of the manufactured products.
The PinHole Detector allows in-line testing of individual sealed products to detect seal leak, as a result of incorrect seal, or presence of a pin hole in the seal, or in the package.
Early detection of the pin hole leak in the product seal, and the rejection of the faulty package will prevent undetected deterioration of the product, or slow spillages of liquids, and consequent damage of other packages during transport and storage.
In the case of perishable products early detection of the pinhole leak in the seal or packing film will prevent undetected development of deadly bacteria's in the products, which can endanger consumer health and consequently ruin manufacturer reputation.
The PCS-3001 Pin Hole Detector ensures in line non-contact seal leak inspection of every single package of any sealed product.
This seal inspection system is especially suitable for food products (especially vacuum packed), pharmaceuticals, cosmetics, chemicals, and any other industries where quality of product can be compromised by poor quality of seal, or packaging film.
In addition to the standard version of PCS-3001 Pin Hole Detector, several customized version of PinHole Test are available to suit specific requirement of different industries.
In order to enhance quality control procedures, automatic report generations, and communication with optional supervisory computer system ( SCADA ), are available.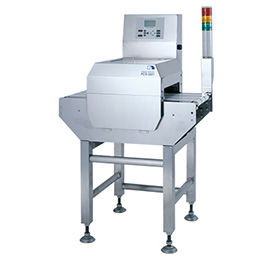 PCS-3001 Pin Hole Seal Leak Detector

PCS-3001 Pin Hole Seal Leak Detector

PCS-3001 Pin Hole Seal Leak Detector